Independant Legal Expert, India, Shekhar Mahapatra
Please read carefully and proceed only if you agree
This page refers to services offered by SMAHAPATRA. As per Bar Council of India guideline, an individual( Legal Expert) cannot advertise his skill or level of expertise, thus disclaimer is meant to serve all those who are not interested and those who volunteer to view pages are free to do so per their own volition.
Please do not surf any further if you are not interested.


If you have any query do submit hereunder.
Powered by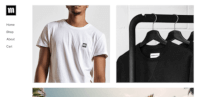 Create your own unique website with customizable templates.